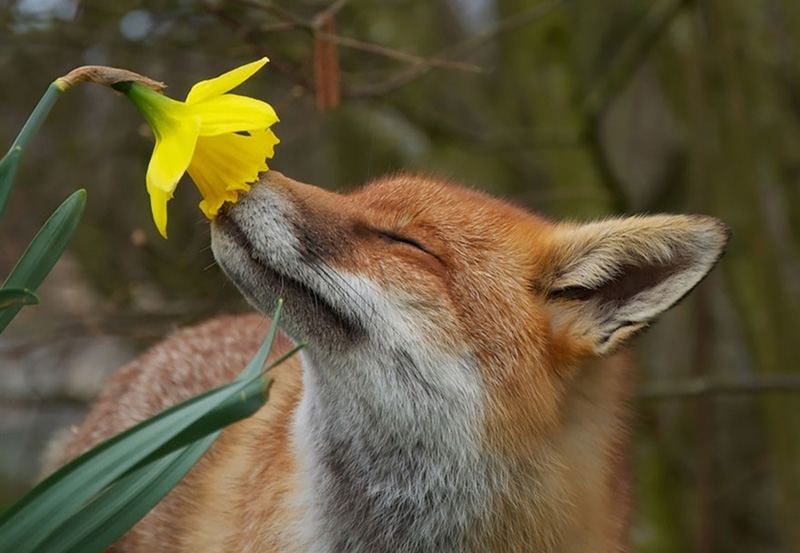 This red fox is in heaven smelling the daffodills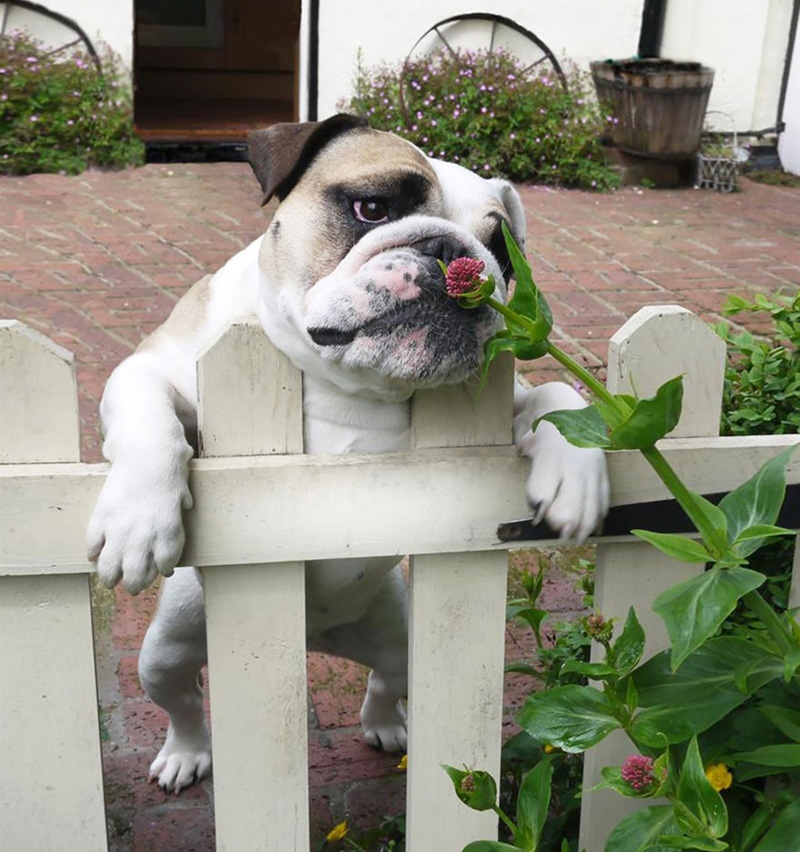 Even a bulldog must stop and sniff.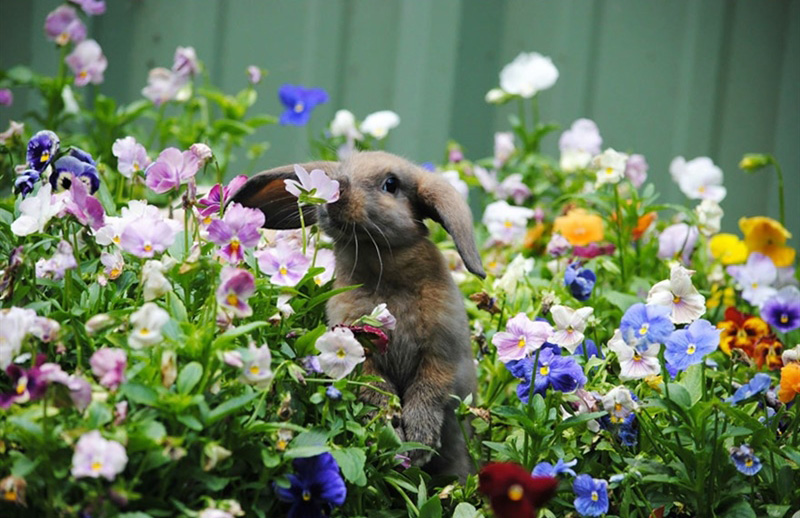 Nirvana says the bunny. Just in time for Easter.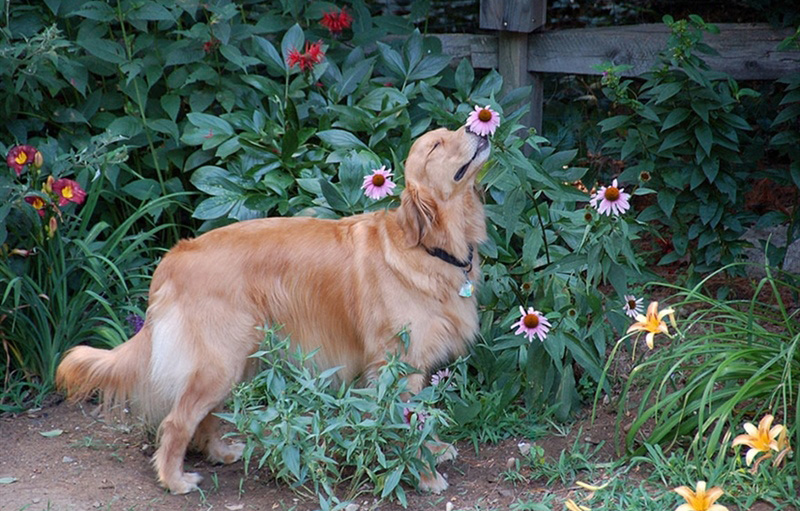 This golden lab sure is reaching new heights for a scent.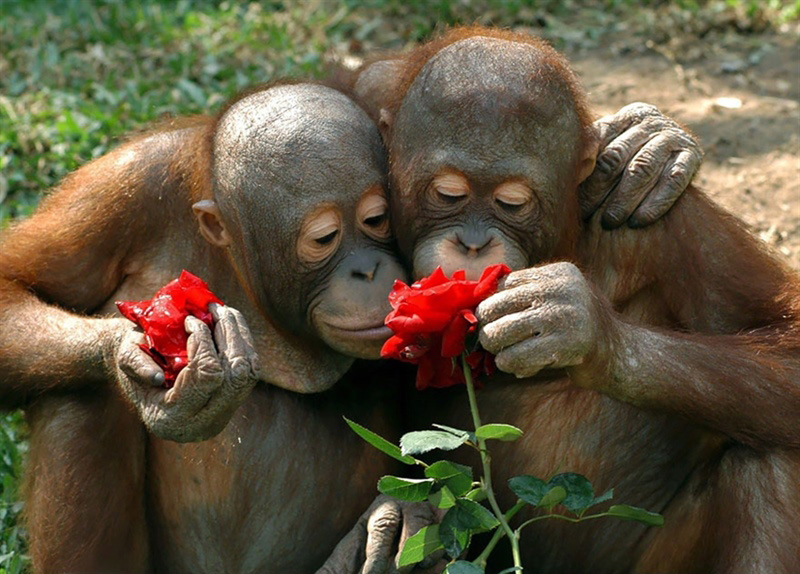 What must be going through their minds at the fragrance of a rose. Possibly waxing poetic about a blossoming love .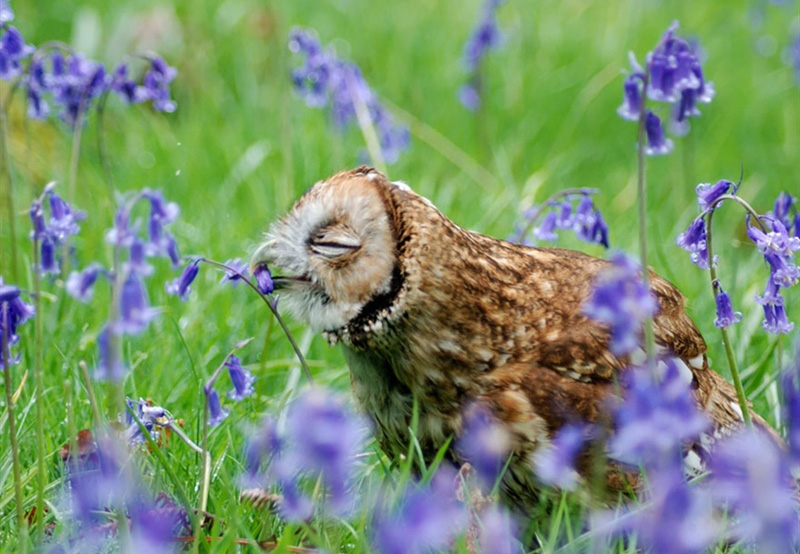 Who, wouldn't like this. Pardon the pun.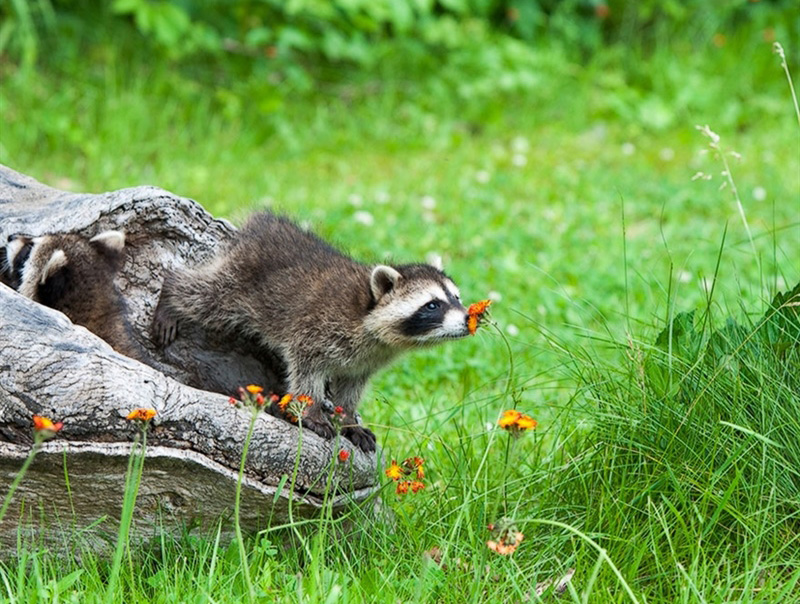 The racoon has poked his head out to enjoy spring.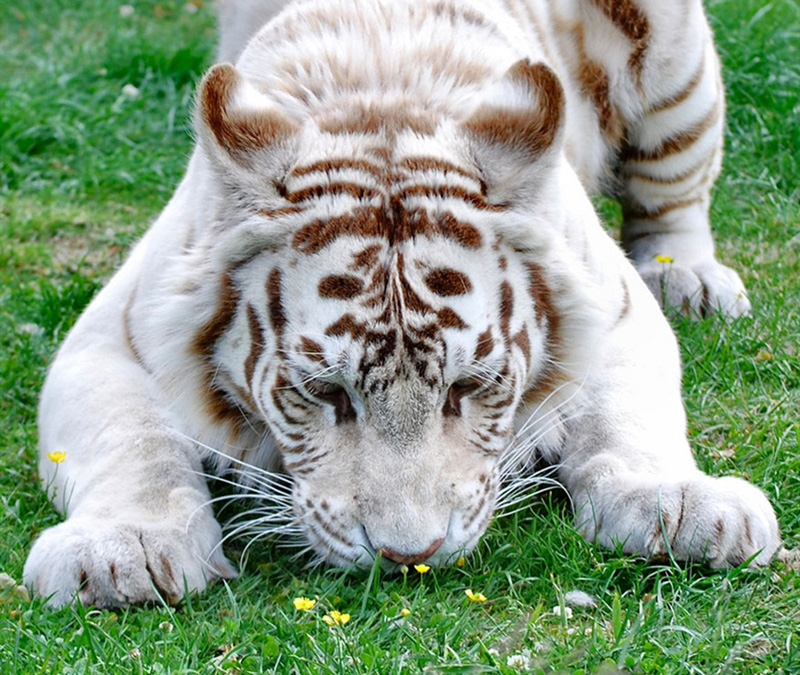 Even the smallest of flowers gives off a magical scent.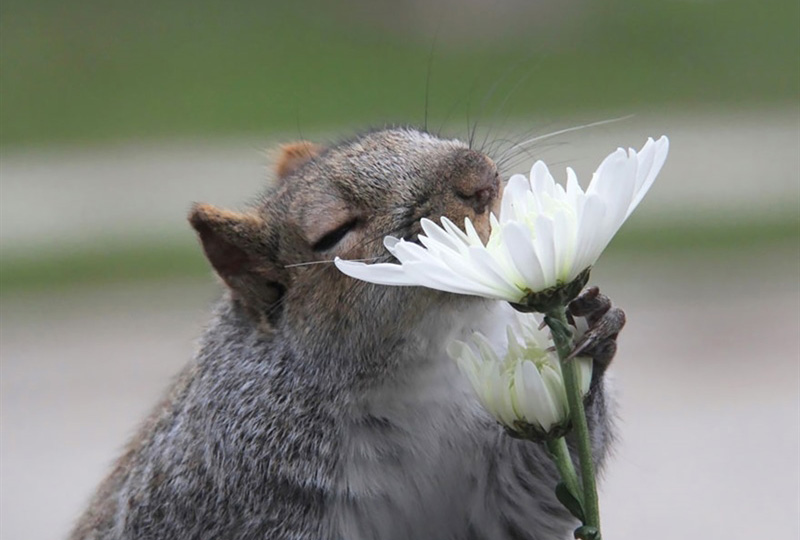 My-O-My, this little guy is in ecstasy.