~ Pumpkin Decorating Day - 2015 ~
Pumpkins are donated to the club then members bring succulent cuttings along with glue guns, scissors etc and decorate the pumpkins. We had a very good turn out in 2015. 2016 sees small aprons made by members, and gardening tools to go with the aprons as another part of the Pumpkin Fundraiser.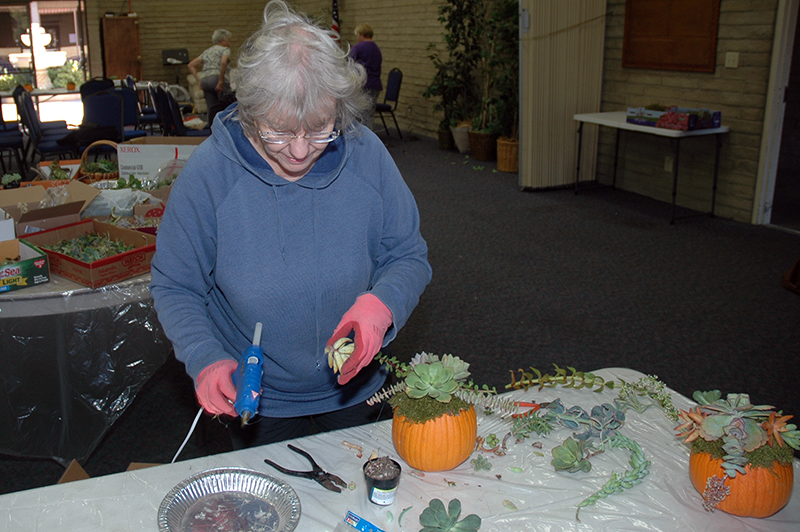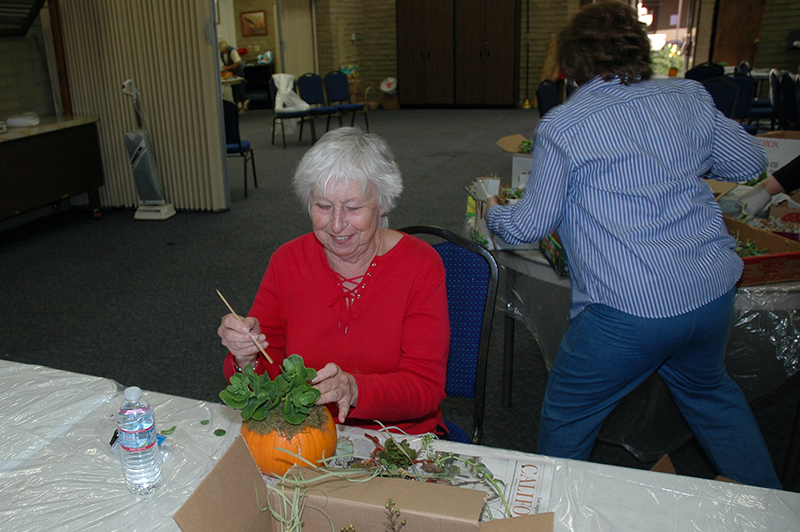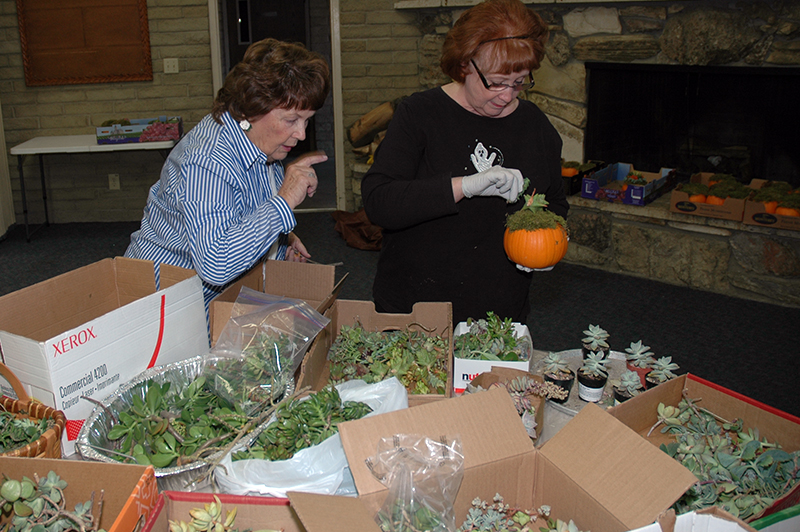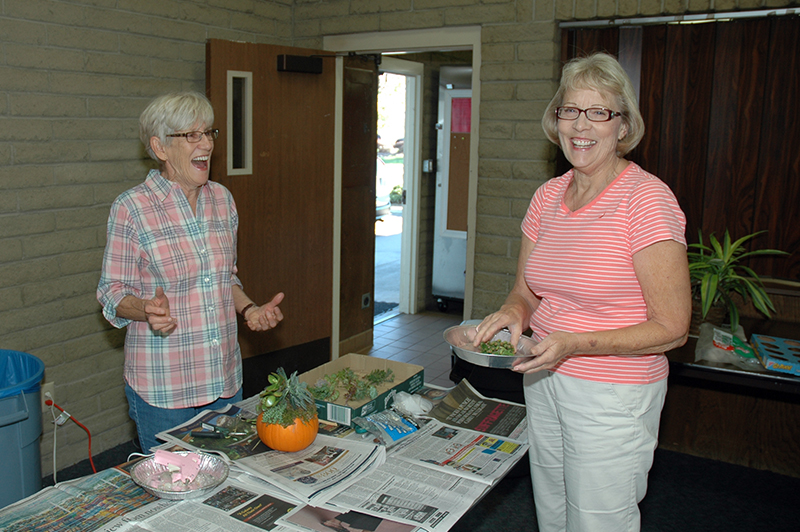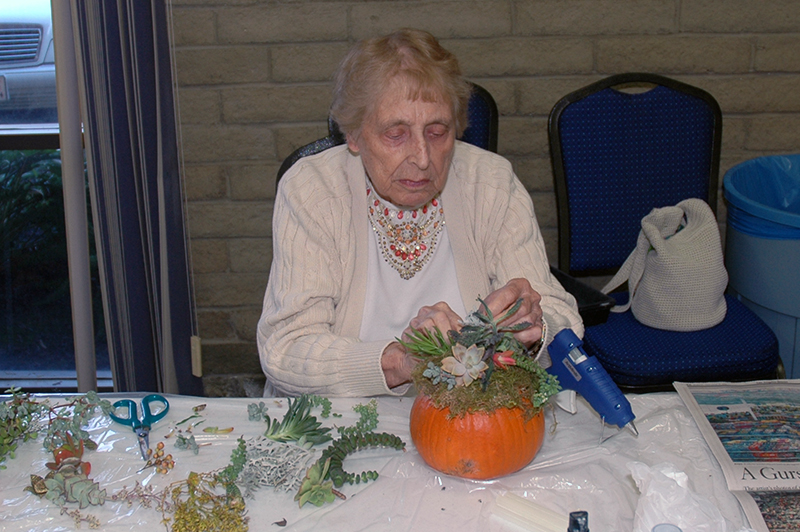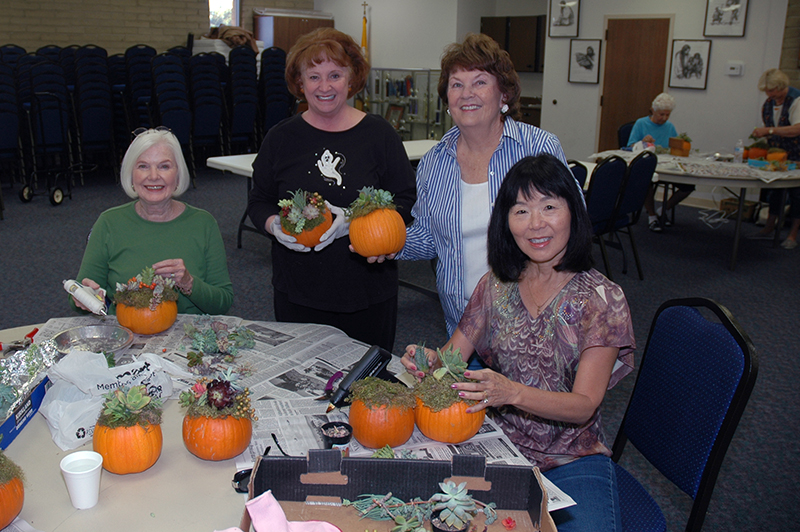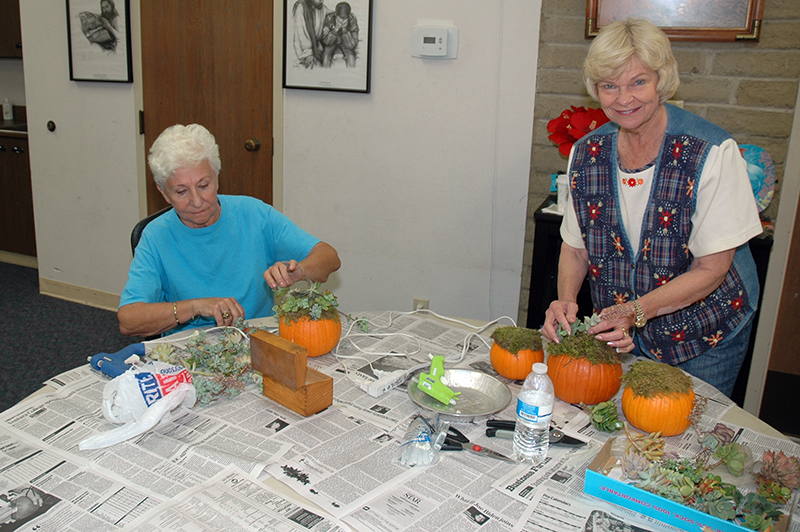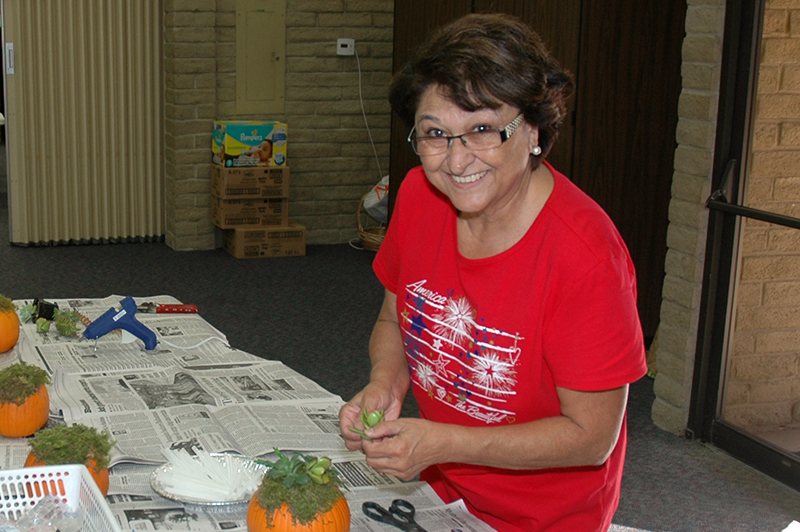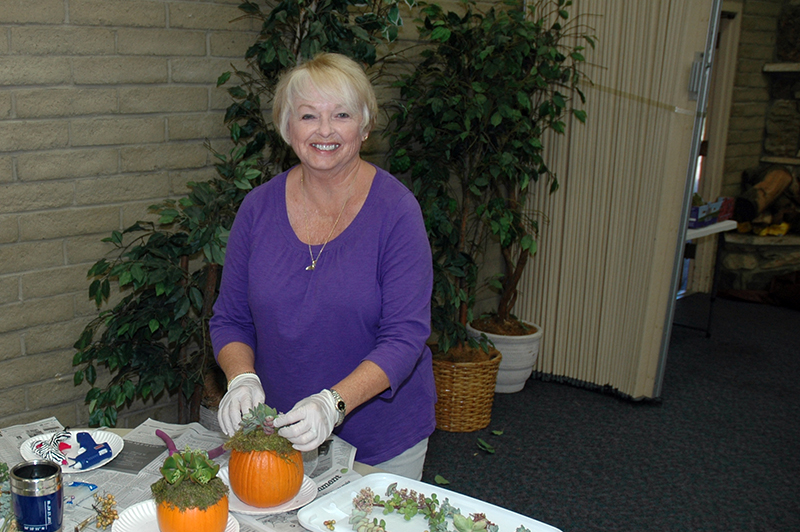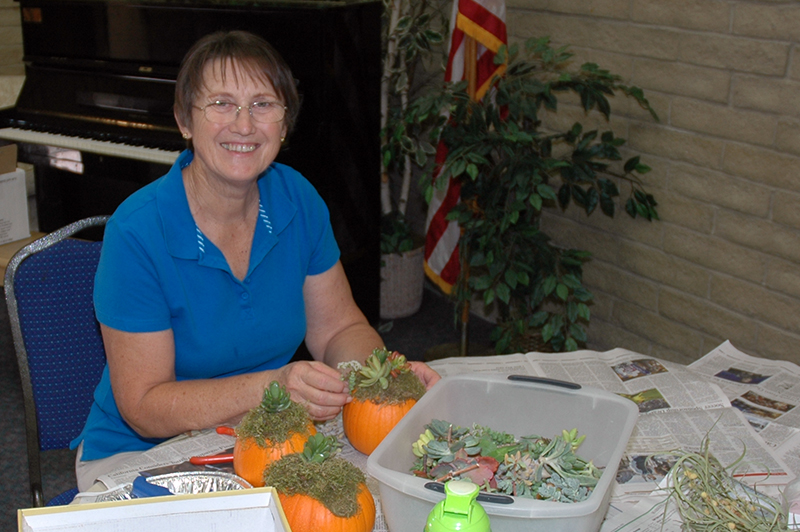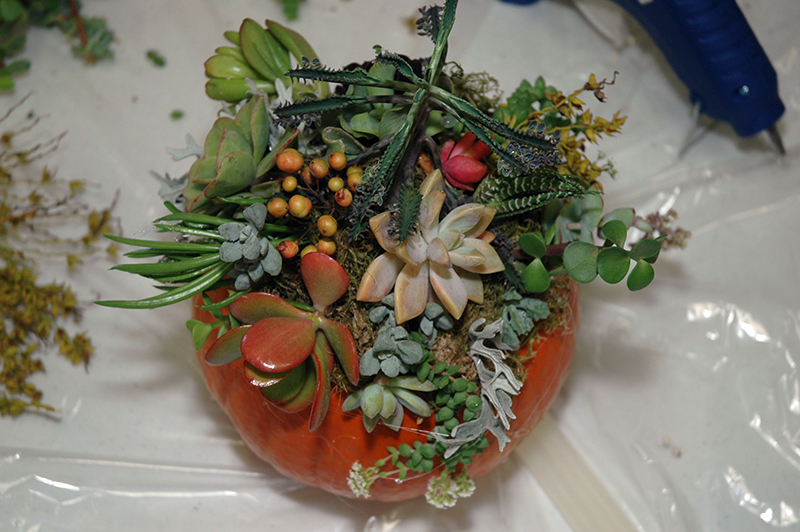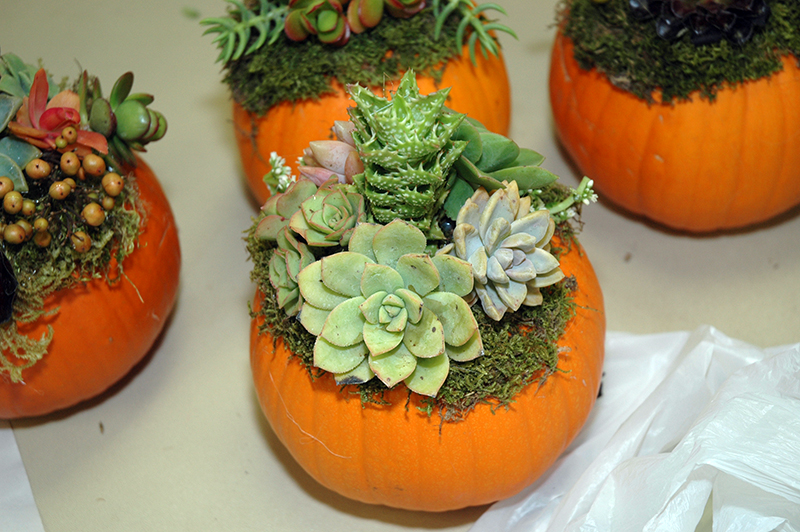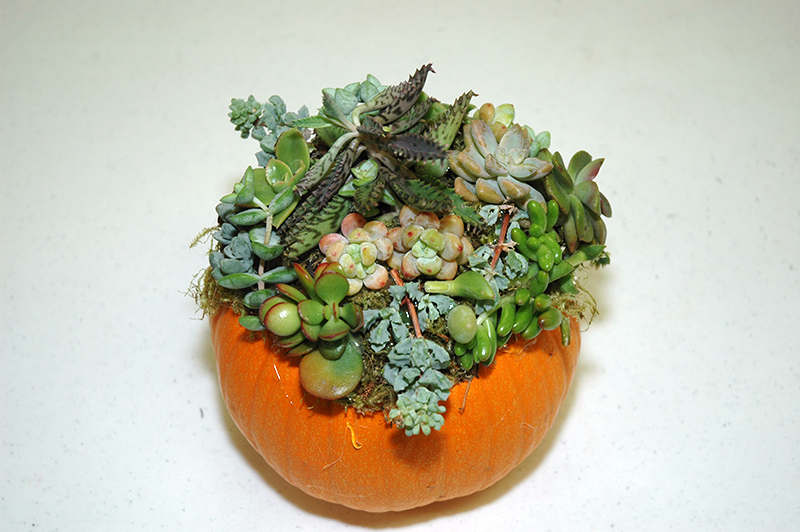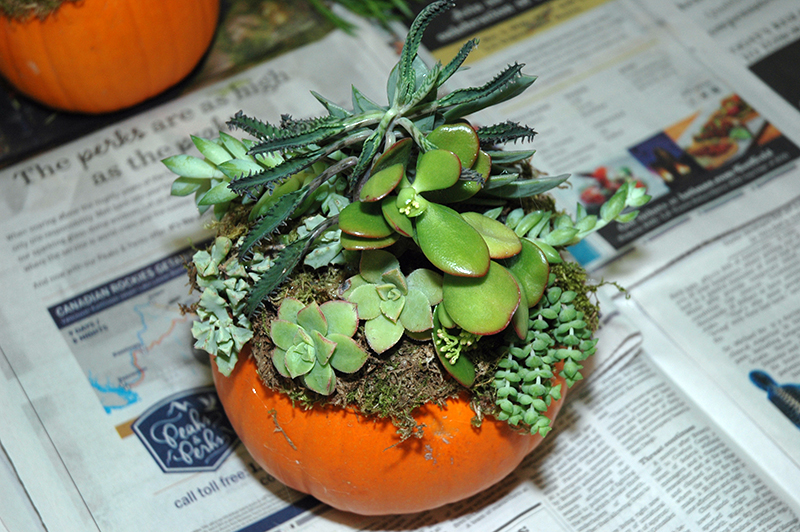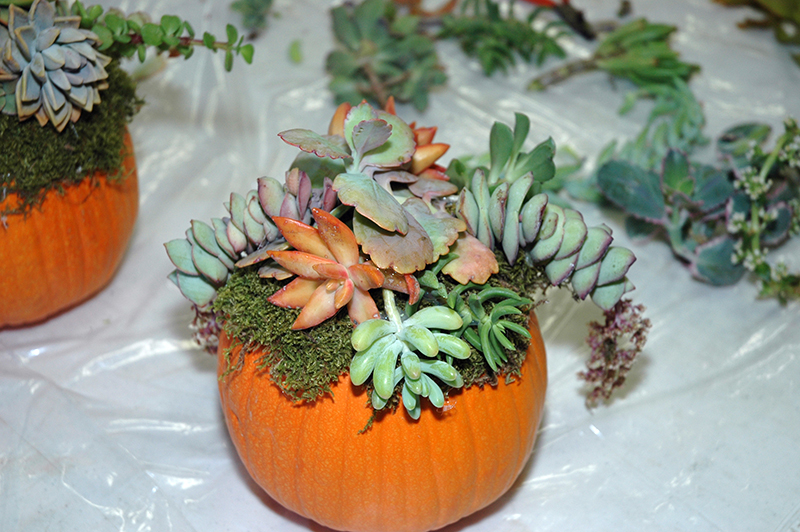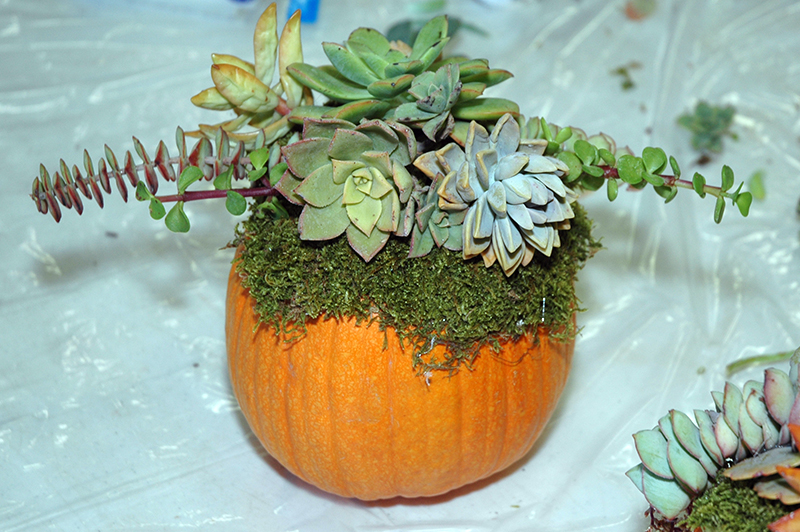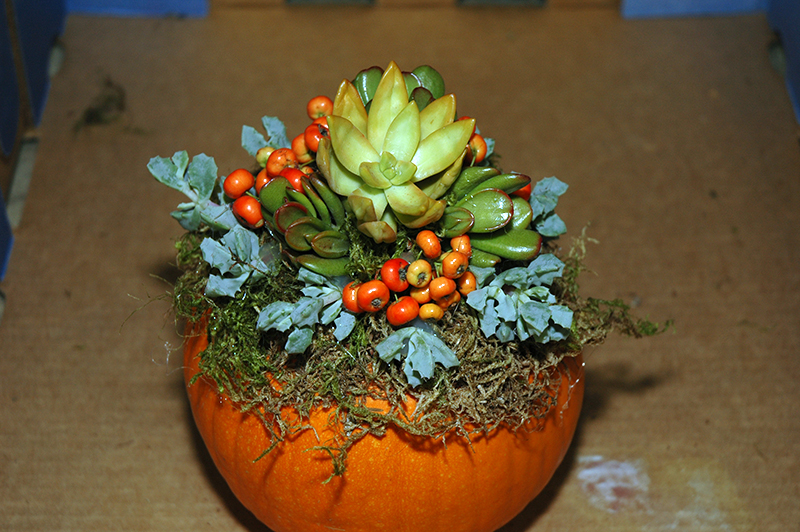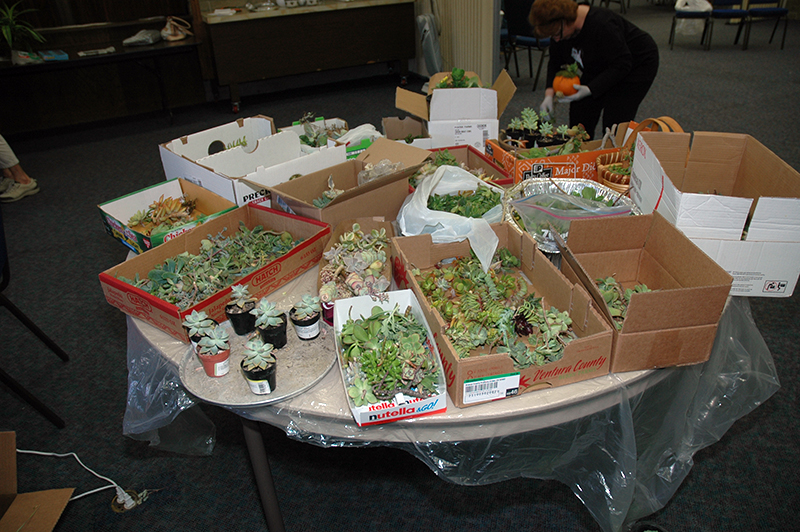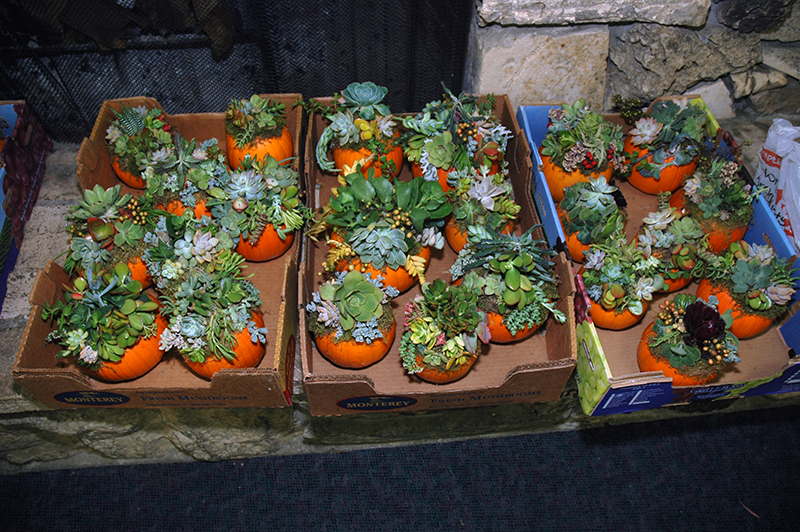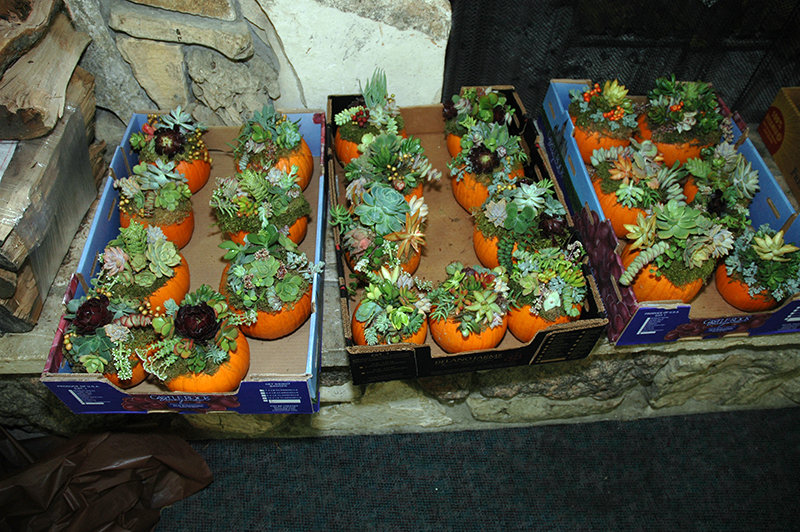 60 pumpkins were decorated with donated succulents. Our very industrious ladies of the PVGC, made short work of this project I might add. Kudos ladies for a job well done. Linda said we sold 61... she said "Don't ask!""